I started my doing a drill table with the 20mm holes on 96mm spacing. It was small and I did it with the onboard tools on the shaper. A lot of work and it went really slowly.
My second table was a larger one that mounted to the end of the shopsmith like an extension table. I'm always using that now, had no idea how much it would get used and it was sure worth building. That one was designed in sketchup and this plug-in provided the file to route with.
I decided to make another and again larger version that will mount on the tubes between extension tubes. It will be used for the SO along with some festool rails and parf dogs for saw operations. This is the concept: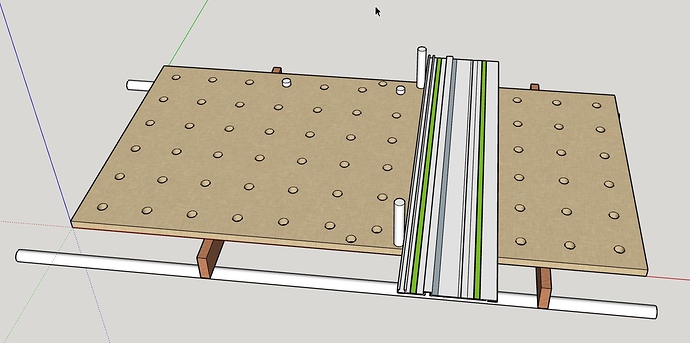 This is a little dated but the only copy at hand. The actual top is now done: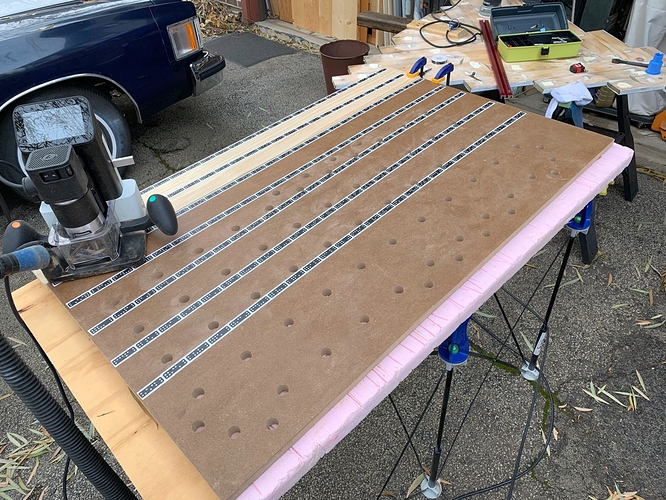 I still have to do the part that attaches to the shopsmith but that is on hold pending some other projects. Boy am I glad that was a router project rather then having to drill all those holes.
Being able to get to the SO from sketchup is great.
Ed